About Us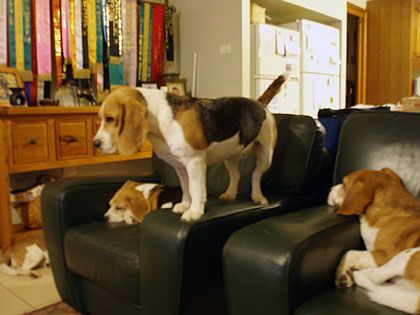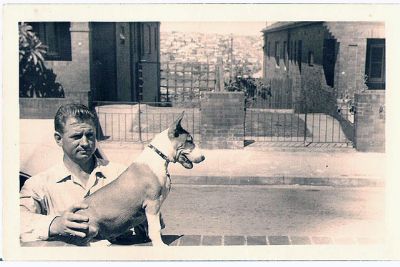 As a child my parents showed an English Bull Terrier named Rusty whose pedigree and registered name has been lost to the passing of the years. He was a large part of my childhood, company while I enjoyed the backyard swing, always relied upon to join me in the cubby house and a connoisuer of a shared ice block! I even remember my parents discussion of a particular dog that they just couldn't beat in the showring. :-) Most show folk will be familiar with that discussion!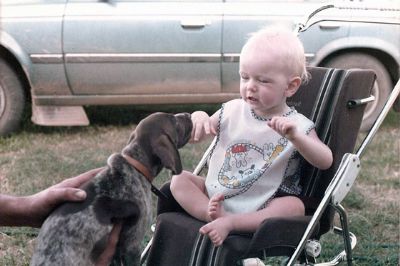 Part of my married life was spent in Queensland and a wonderful German Shorthaired Pointer called Scarlet and a Belgian Shepherd called Nova continued our show interest. The passing of years, family and work committments meant dogs took a back seat until my son helping a friend with their beagle at some shows announced that he wanted a show dog of his own. So the search commenced.
The Beagle Club of NSW provided the guidance and our introduction to Carol Boulton of Casalbeau Kennels gave us our start. Cole, Roi, Ally and Paris joined us over the next two years and we were smitten with the beagle bug. We enjoyed many a weekend on the road enjoying country hospitality at show venues across the state and the new friends we met along the way. To say thankyou to Carol Boulton would simply be inadequate. Not only did she provide us with our foundation stock but her expertise and generosity with her knowledge has been invaluable; in the care of our dogs, in the showring and as a breeder.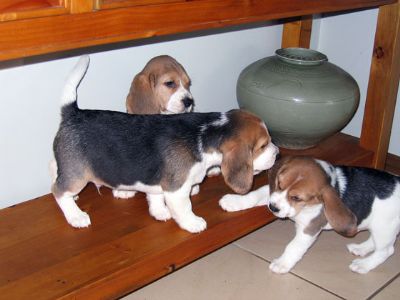 I think perhaps we have been fortunate arriving in time to use at stud Aust & NZ Ch. Burnsdale Anything Goes AOM (Hardy) for our first litter. I absolutely loved taking this grand old man in the ring for the veterans parade. He is still the only dog I know who actually smiled. Our foundation girls Ally and Paris were Daughter and Grand daughter of Aust Ch Braylodge Quantas AOM (Jet) who appears strongly in our pedigrees. Jet was a gorgeous elderly gent who delighted in chewing up the cookbooks at Braylodge if he missed out on an outing to a show. My thanks also must go to Barbara Martin from Braylodge for her continued mentoring.
Quite a few years have now passed, my son is a chef so the weekend job of dog showing has been handed to me. Cole, Paris, Ally and Roi have sadly left us. Roi enjoyed 16 years and 3 months of being the boss. They live on on their grand children and great grand children.
Our home on our little 2 acres of paradise is dog heaven. Lots of space to run, fetch and just generally gadabout!