Puppy Information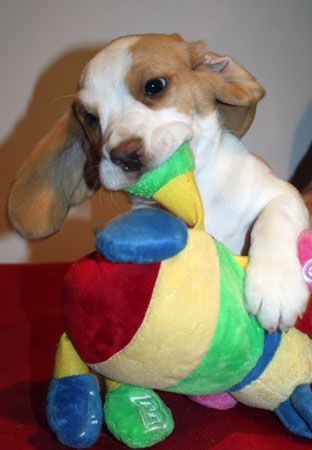 Our puppies are raised as part of our family. Games and adventure are a big part of their development. All puppies are registered, microchipped, vaccinated and wormed. We are happy to provide advice for the life of your dog. Please don't hesitate to contact us if we can be of assistance.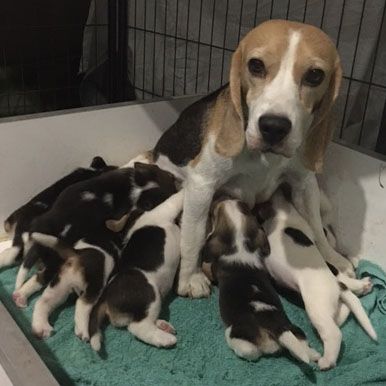 Some photographs showing just how quickly they grow. They were so tiny but at four weeks of age look like little beagles. You may not know that tricolour puppies are born black and white and as they grow the black recedes and the brown appears. You can just see it starting.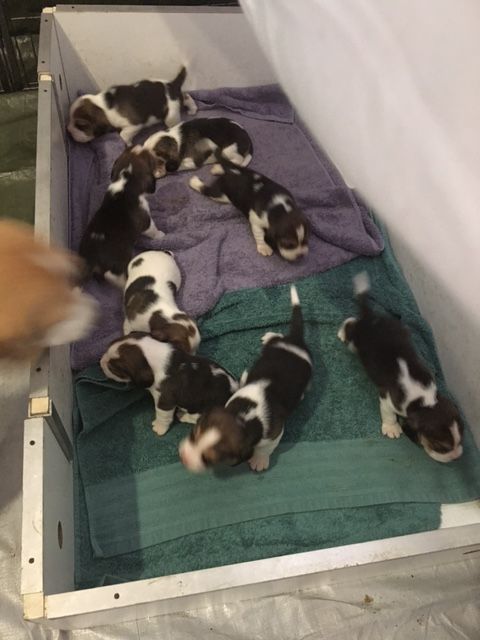 If you think that your family would be perfect for a gorgeous Beagle puppy email your interest.
Contact us for further details.