Cumia Sirius (AI)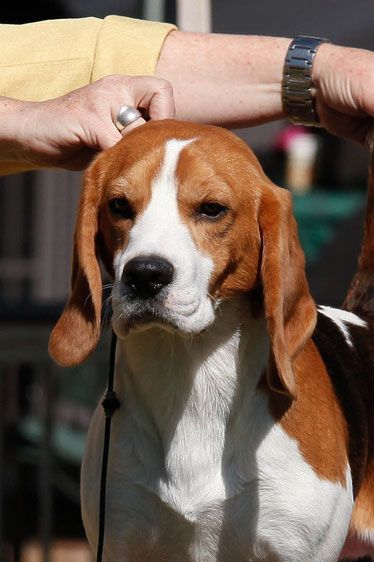 Cumia Sirius (AI)
Cumia Sirius (AI) born on the 20th January, 2010 has only been shown lightly. At the 93rd Championship Show of the Beagle Club of NSW Si won Opposite Intermediate in Show and Best Gaited under International breed specialist Herr Thomas Warnecke (Germany).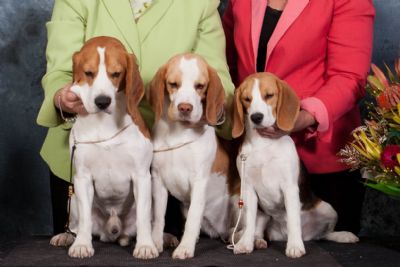 Sirius and his daughters; Casalbeau Chandon Blanc d Noir and Cumia Rose Myrtle.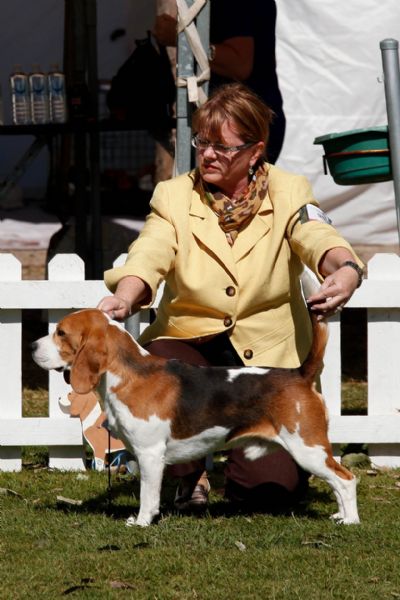 Sirius pictured at the National in Brisbane 2012.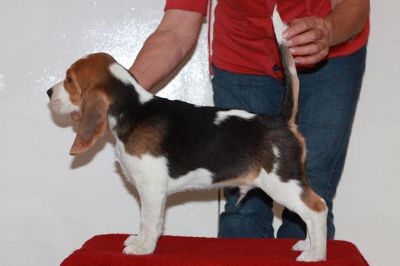 Named after the flagship of the First Fleet Sirius is sired by top Eng.Ch. Nedlaw Salamander. We extend our thanks to Patrick and Patience Walden of Nedlaw Beagles UK for making this possible.
Sirius enjoyed the start of his show career with a country weekend at the 2010 North-West Autumn Classic winning Baby Puppy in Group two days under international judges Ms Jacki Jackson (South Africa) and Mrs Jacqueline Ratner (South Africa).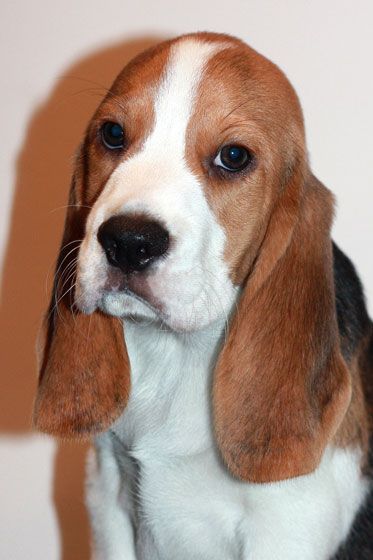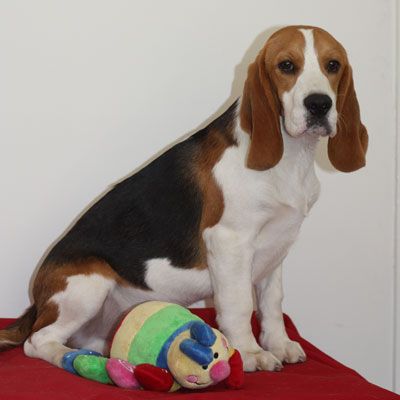 Sirius (above right) at six months with those long legs :-)